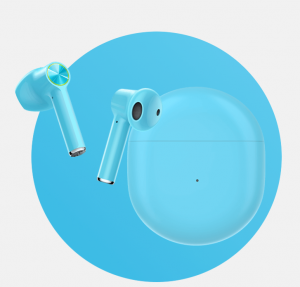 OnePlus Buds are amazing TWS earphones launched by OnePlus which competes with the Apple Airpod. Though Apple Airpods is better than OnePlus Buds but, if we see the price at which they are sold then OnePlus will the race. These buds sound good, fits easily in your ears, look awesome that's what a common man needs. It has the best charging technology packed with so no issues with having the charge drained off. Now as other wireless devices you would generally face some connectivity issues with OnePlus buds as well. And the solution to it will be performing a factory reset on your OnePlus Buds. So let's see how this can be done?
Commons issues reported
First, let's list down the common issues which can be reported and the performing the factory reset would work for all of them:
(Also read: Our Thoughts on OnePlus Oxygen OS 11)
Common issues Identified: Click here to expand the list
The device failed to discover or identify earphones
Device Failed to automatically connect to a phone
OnePlud Buds are detected but failed to pair with the device
Failed to automatically connect to phone after the charging box is opened
Failed to connect to phones of other brands
Bluetooth disconnection error
No sound or sound stuck of the earphones
Loud noise during a call
Earphones do not play sounds even though they're connected with the phone
Users experience a sound delay when watching videos after earphones are connected with the phone
No sound in one or two earphones during use
Poor sound effect/quality for games, music, and videos
There is a difference in the volume heard in the left and right ears after earphones are connected
Earphones do not respond to double clicks
Earphones will automatically pause when users are listening to music
Music is still playing after earphones are removed
Sound is still heard on the phone after earphones are connected to an iPhone to answer calls
Earphones stay "dummy" after they are connected to an iPhone to answer calls
The LED indicator does not light up when the charging box is being charged
Earphones cannot be charged
The charging box won't charge earphones
Note: If the problem persists after performing a factory reset then it's recommended to return the product to the service center with proof of purchase until it remains under warranty.
Steps to Factory Reset OnePlus Buds
Place the earphones into the charging box with the cover opened.
Now press and hold the setup button on the charging box for 10 seconds, and once the LED indicator blinks red for 5 times release it.
That's it. your OnePlus Buds are not restored to factory default settings.
Hope this helps you. In case you face any issues then do let us know in the comment section below. Also if you like our content then do share it with others and show your support. 🙂
If interested to get your own OnePlus buds then you get from Amazon.