Movie Trailer
"When life offers you a dream so far beyond any of your expectations, it's not reasonable to grieve when it comes to an end."

Stephnie Meyer (Twilight)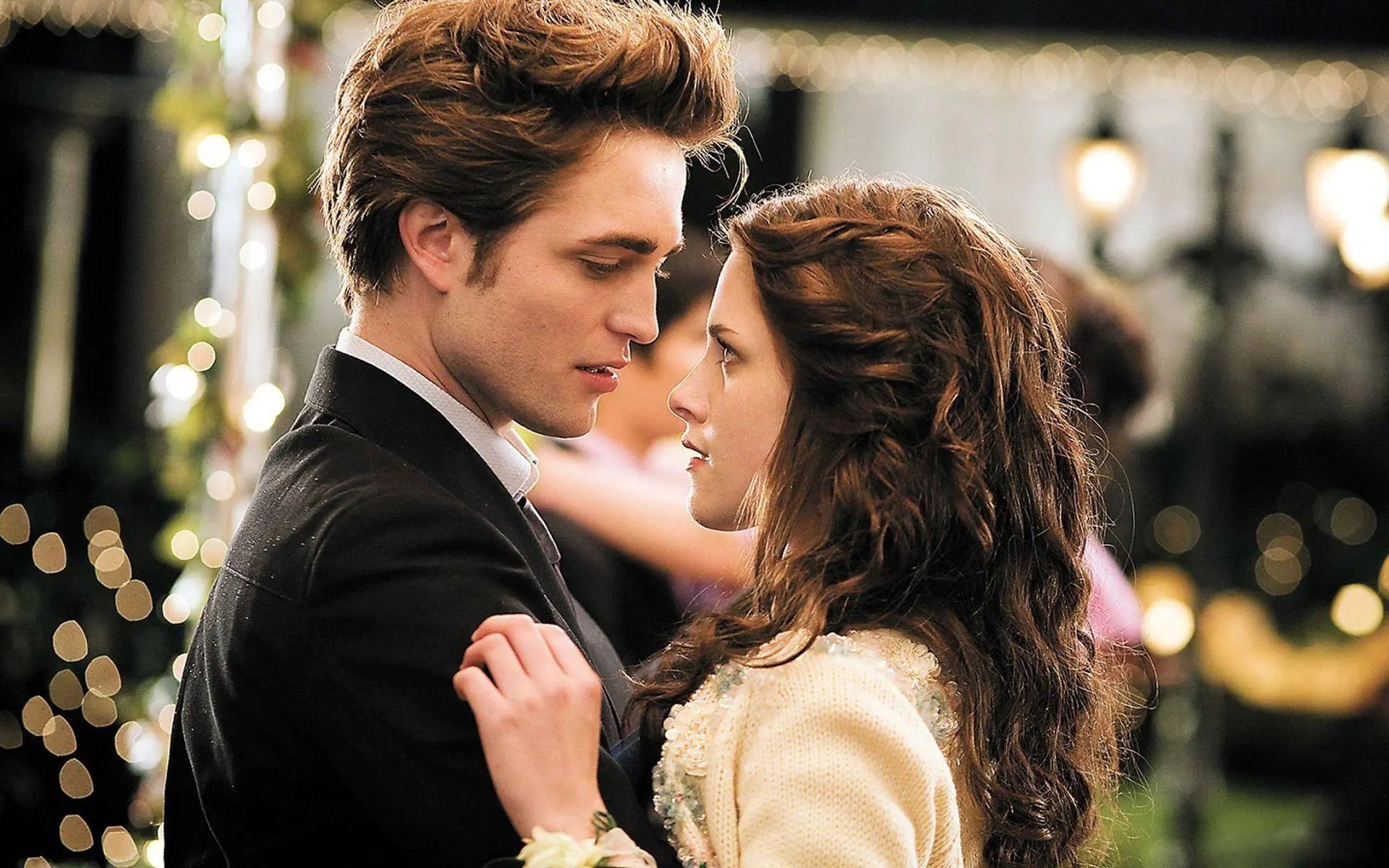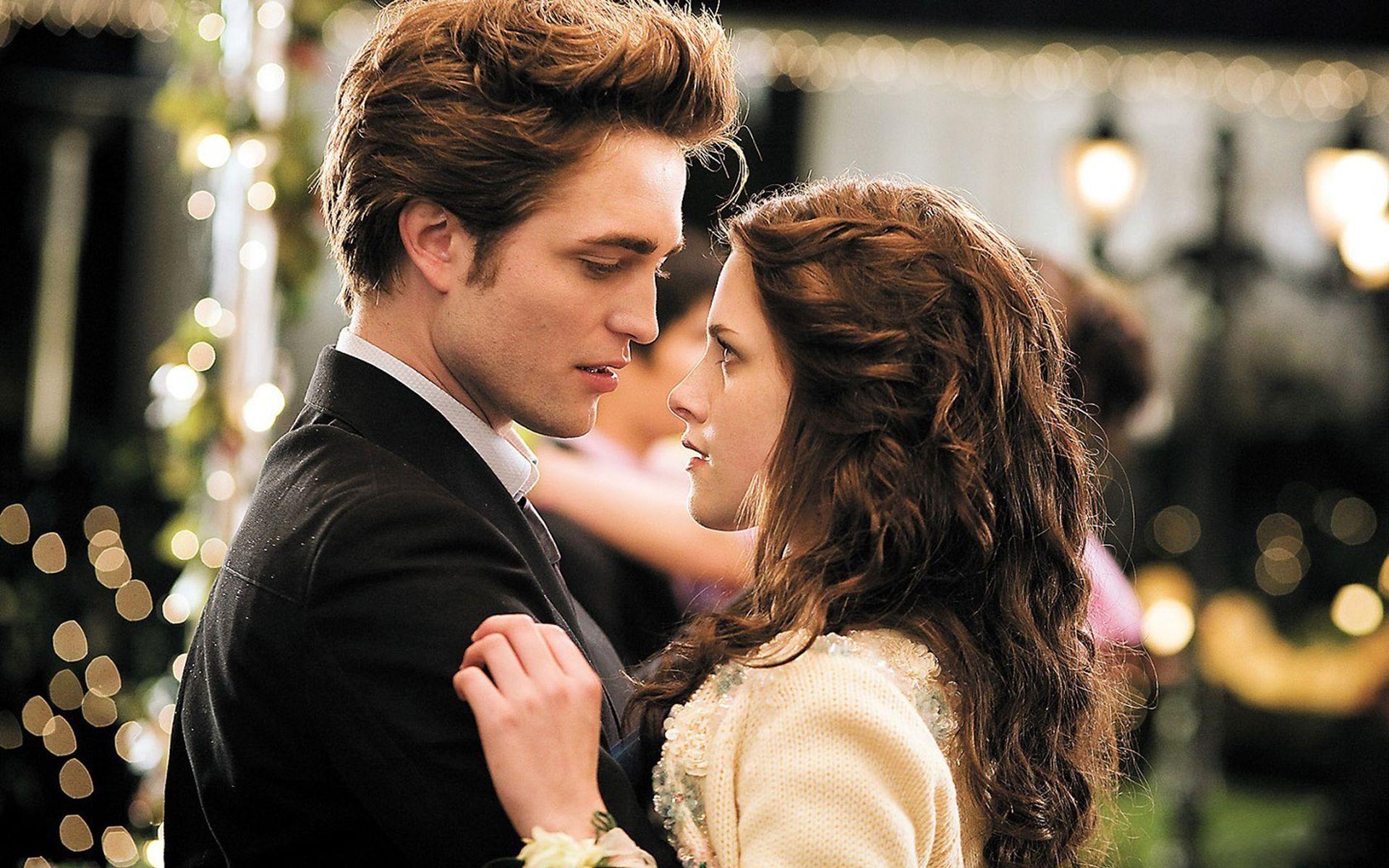 The Twilight Saga
Release Date – 21 November 2008
IMDB – 5.2
Director – Catherine Hardwicke
Starring – Kristen Stewart, Robert Pattinson, Taylor Lautner
Length – 2H 02 min
Book –

Twilight
Author – Stephenie Meyer
Review – The Guy
Movie Review
"Death is Peaceful, Life is Harder"

Twilight
Twilight is a 2008 American romantic fantasy film. Based on an unusual love story of Bella Swan and Edward Cullen a 108-year-old Vampire.
Characters
Bella Swan & Edward Cullen
I never given much thought to how I would die. But dieing in the place of someone I love seems like a good way to go.

Bella (Twilight)
You're like my own personal brand of heroine

Edward (Twilight)
Movie Plot
Bella Swan moves in with her father, as her mother will be traveling with her stepfather for his baseball tour. Bella is a bit of an introvert and she is more like her father Charlie, a reserved kind of person. Charlie is a police officer and he is all excited to meet his daughter after years. Bella settles down in Forks and gets started with her school. She unites with a few of her father's friends and her childhood friends. Jacob and his father gifted her a truck as a welcome present.
Bella's first day at school gives her quite trouble with her junky truck as everyone enjoys laughing about it. She also ends up making new friends. Although she still keeps herself a bit distant and reserve from everyone. Her attention is drawn to the weird group of people, the Cullens, as they seem to be a little different from other students. Her friends tell her about the member of the weird Cullens family during their school break.
At her next botany class, she gets an unexpected reaction from Edward Cullen. Which really upsets her on the first day. Edward is a 108-year-old Vampire whose strengths are Speed and mind reading. Clearly, Edward gets a hard time reading Bella's mind, and he starts acting up. This clearly leaves Bella with no clue what's going around. Edward has never felt like this before in his entire life, Bella's blood and his endless failed attempt to read her mind. Gets him more attracted to her, he cannot stop himself from being around her.
Plot II
Jacob, notices Bella getting close to Cullens family, and being a friend he warns her about them. Jacob belongs to the rivalry clan of Cullens (Wolf vs Vampire). His entire family is aware of the vampire's secrets. It draws Bellas attention to dig in more about Cullens family and finally, she gets exposed to their true identity of being vampires.
She is all in love with Edward and she found it hard to admit this. The story gets more intense and the romance is completely unreal. As it's a human falling for a vampire. Moreover, it is hard to believe realistically that this could even ever happen. The story and plot are really amazing in the movie.
"And so the lion fell in love with the lamb"

Edward (Twilight)
Bella & Edward, reveals about there true feelings to each other. It's really emotional to see Edward trying to push her from choosing between falling in love with him. We all have experienced something similar to what this both are going through. Love is inevitable, it's easy to fall for someone but it's equally difficult to distance yourself from the person. When you know what path it is leading you.
"I decided as long as I'm going to hell, I might as well do it thoroughly."

Twilight
Edward invites Bella to meet his family, and she gets to know more about vampires and their powers. I really liked Alice, as she gets her vision from the future and she does reveal to Bella about her changing into a vampire. During a baseball match Cullens crosses their path with the predatory vampires as they feed themself on human blood. Wheres as Cullens are only hunting animals to feed themselves.
Final Plot
Edward and Bella's relationship is jeopardized by the three predatory vampires – James, Victoria, and Laurent. They are responsible for new killings in the fork area on which Bellas father is investigating. The Cullens family swore to protect Bella from James as he is a hunter and one of the strongest of his kind. And the only way to protect Bella is to kill James.
Cullens's family gets Bella transported to a safer place far from the fork city area so her father is kept out of this vampire battle. However, James tricks Bella, to get herself surrendered to him to save her mother's life. Bella means life to Edward and he is willing to go to any extent to keep her safe. The Cullens kill James in combat and Alice's vision of Bella changing into a vampire leaves an impact on her.
She is willing to turn into a monster to be with him forever. It's like giving up on your normal life to be an immortal who can only survive on blood. Edward knows about the pros and cons of being a vampire and doesn't want her to go through the same sufferings.
For time being Bellas's plans of changing is still a mystery. Meanwhiles, Edward takes her to the prom night for the dance for which Bella is too awkward shy to go for. But the ending scenes are worth a watch. After seeing them go through so many troubles to complete their love story.
Q/A
Every individual has a different opinion about The Twilight Saga, after reading the review what do you think, would there have been the possibility of a better ending. Do you think Edwards should have changed Bella in the first part itself? Share your views in the comment section and do let us know if you want us to continue with the Twilight movie series.